A New Season, A New Team, A New Leader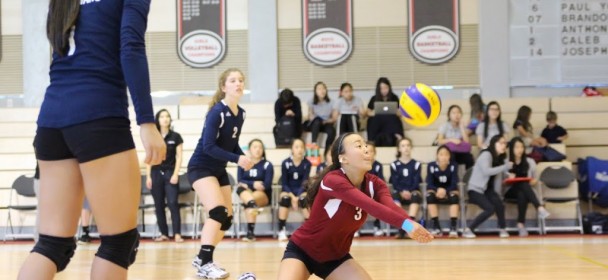 By: Josh Kim
The YISS Varsity Girls Volleyball team had an outstanding season last year: finishing 3rd for
conference, 2nd for ACSC and 1st for the KAIAC Tournament. This fall of 2015, many doubts
arose as to whether the team will be able live up to the preceding achievements especially with the
loss of five significant seniors. However, with this in mind, certain players such as senior libero
Kasey Kim took initiatives to step up and lead the team in hopes for another victorious season.
Kasey Kim has been on the team for the past three years, playing various positions – weak side,
defensive specialist, libero – and works consistently to improve herself during the offseason as well
as over the summer break. I had the opportunity to interview her, and through this, she provided an
insight to her and the team's outlook for this season.
Q: What is one personal goal for the season and one team goal?
A: I usually set personal goals as we go through each game because it depends on what I need to
work on, how the other team works, etc. but a team goal is placing in both KAIAC and ACSC.
Q: How do you get pumped before games?
A: I listen to pump up music!!!
Q: Do you have a favorite sports quote or any words you want to share with underclassmen
that will continue to play after you graduate?
A: Play with one mind, one voice. (The team's traditional motto)
Q: How is the season and the team especially after coming out of a 1st place team from last
year?
A: To be honest I had my doubts after 5 of our seniors left last year… but the freshmen continue to
impress me everyday with their improvement. All the returners have really high expectations, which
rooted from our win last year, but everyone is working so hard and I'm really proud of the way
we've been playing.
Q: Do you have a habit or pregame tradition you always do?
A: We always start the set with our team handshake. I guess that's kind of a habit and tradition that
we do.
Q: What do you hope for this season?
A: I want to place in conference but especially in both of our tourneys!
Q: Why are you passionate about playing volleyball?
A: I'm passionate about volleyball because we are held to a certain standard and we can't get there
with out having a love for the sport and desire to play the best we can
Q: What makes this team unique from any other volleyball teams?
A: I think this team is unique because we are balanced. The leaders and returners on the team even
each other out really well this year. We have those who push hard and some who encourage really
well. I think it helps with the level of intensity we keep as a standard. Also skill wise, we have so
many different players who have so many different skills.
Q: Is there any specific pre-game/post-game snack you like to eat/drink?
A: Water and apple
Q: What is your favorite skill in volleyball and why? (Digging, spiking, serving, setting, etc.)
A: Digging, it feel firkin good when you get a good up
Undoubtedly Kasey Kim is a key leader for the team on and off the court and the doubts for this
year's team diminished greatly upon the team's strong start in the season: Just ending a 12 game win
streak and so far holding a record of 12-1. Kasey Kim sets high standards and goals despite being a
fairly new team as she strongly reaffirms, "It's a new year, new season, new team but I'm confident
that we can do as well as we did last year… with a lot of work."
Similar Articles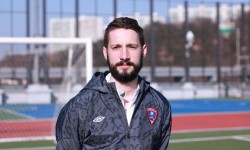 We all know him as 'that bearded art teacher'. However, once the bell rings at 3:10 he transforms into 'the
Read More