Alumni & History
KAIAC 50 Anniversary team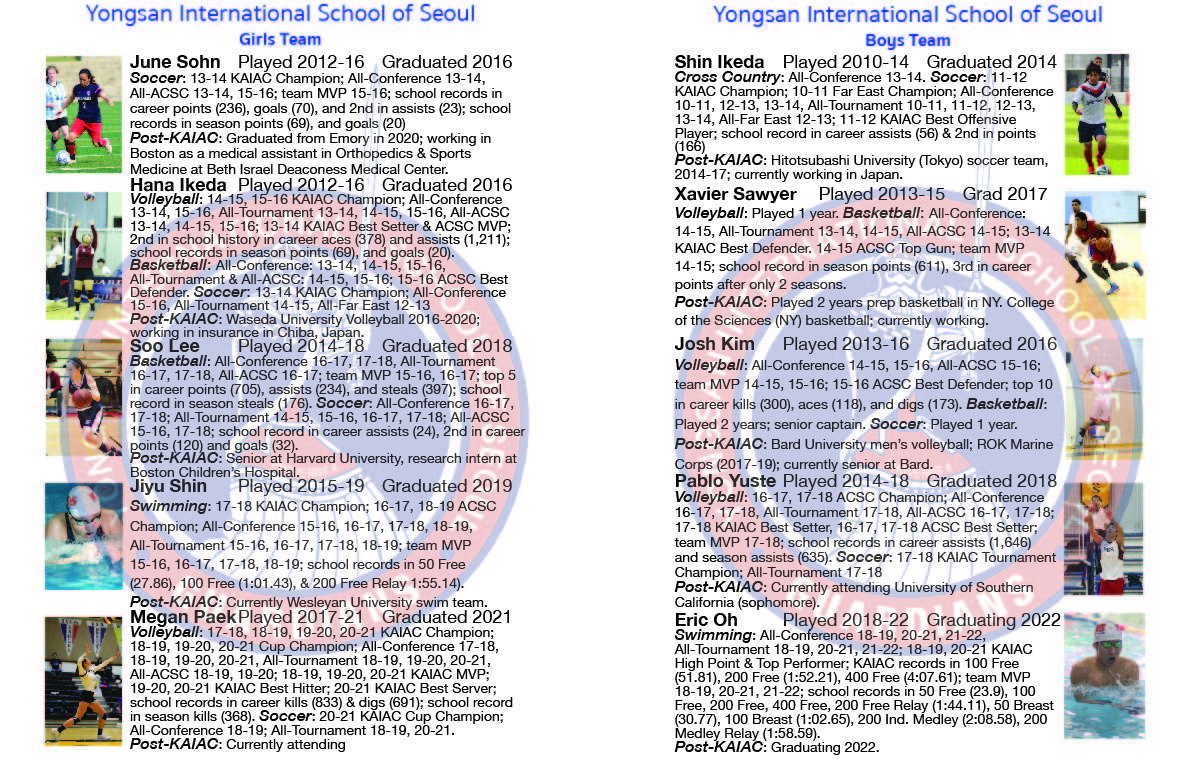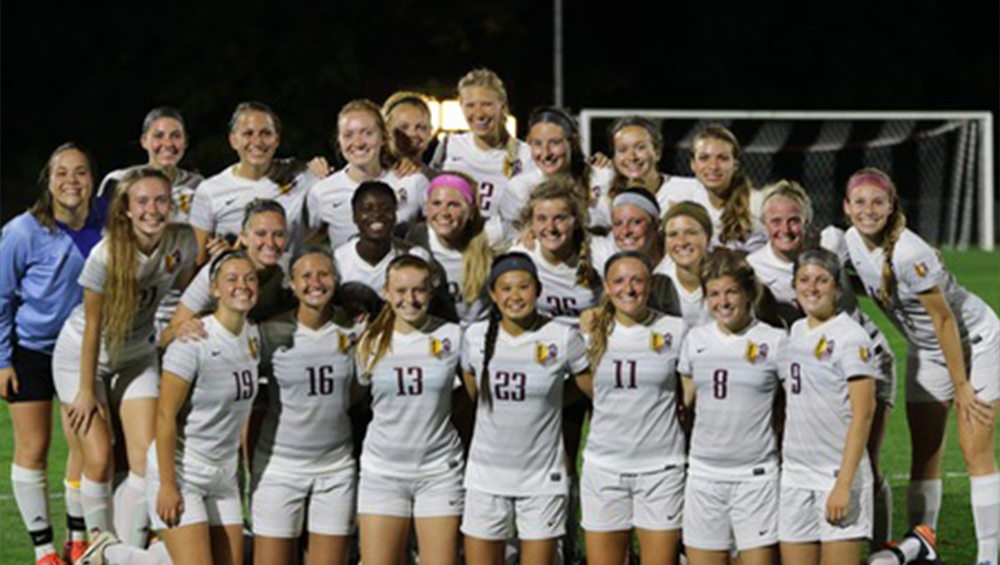 Kyla Swanson (2016)
College Attending: Calvin College
Sports Played in HS:
Cross Country
Basketball
Soccer
Records:
Playing sports largely impacted who I was in high school. It was an outlet for me, a place to improve my athletic ability as well as learn to lead through acts of service. Being involved in sports at YISS gave me several opportunities I would not have had otherwise. Sporting events and tournaments allowed us to travel to several different countries, however not only did we compete, we immersed ourselves in the surrounding culture and, through the eyes of the host school, we gained new perspectives on life. Personally, I love what being on a sports team has to offer both to you as an individual, and to your team as a collective unit. Therefore, when I chose not to participate in sports my first year of college, I felt myself longing for the relationships that are built and strengthened through the experiences of playing a sport together. Furthermore, I missed playing soccer on a competitive level. The next year, I persuaded myself to try out for the soccer team for my college, yet I knew that it would be a completely different experience than what I had in high school. It was more competitive, and I realized I have yet to learn a lot. Although the level of play is much different, and much higher, I still find the aspect of teamwork and community is valued. I appreciate what YISS has done for me and the foundation it has built in terms of athletics, and now participating in a college sport, I can see myself being challenged even more and my abilities are taken to a new level.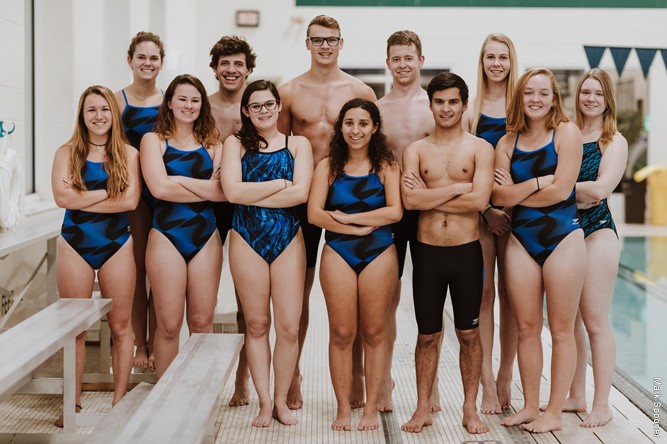 Abby Bacon (2016)
College Attending: Gordon College
HS Sports played at YISS:
Records:
Throughout my life, swimming has always been a constant to me. At both YISS and at Gordon, being a part of the swim team has stabilized my life in many different ways. Being a part of an athletics team in college has not only kept the infamous freshman fifteen at bay, but has provided me with a group of friends that I care for and rely on. The transition into college would have been much more difficult if I hadn't had the swim team at my back. I cannot thank my team at YISS enough for the care and support they gave me, and I hope that I gave them the same.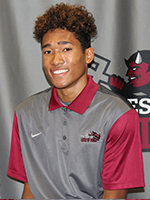 Xavier Sawyer (2016)
College Attending: USciences
Sports played in HS:
Cross Country
Basketball
Volleyball
Records:
Basketball: 611 Points (Season)
My athletic experience a YISS was honestly so fun. High school basketball is different. Looking back, I have some of my best memories traveling with the team, cracking jokes, and overall just having an amazing time. Good times man I wish I could go back. If I could give any advice to all the young bulls out there in high school that have aspirations to play in college, make sure you don't take it for granted and don't live too much in the future.  High school basketball (especially overseas, IE at YISS) is a once in a lifetime experience so take advantage of that.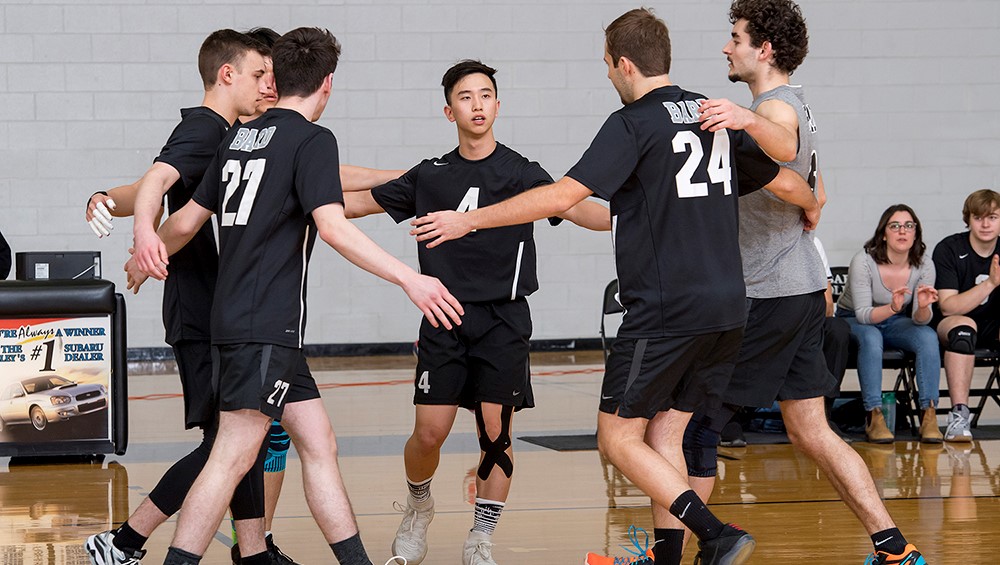 Joshua Minsup Kim (2016)
College Attending: Bard College
Sports played in HS:
Cross Country
Basketball
Soccer
Volleyball
Records:
When I look back to where I was: end of freshmen year of high school, when I first really held a volleyball, to now, I can really feel the longevity. I've had my share of failures and my share of blessings just like any athlete. But the real issue isn't about asking how much have I failed compared to how much I've achieved, but rather it's about asking how I have used both failures and successes to get to where I am now. YISS has equipped me with significant values and mentality, a foundation in any individuals growth as a person, as an athlete or whatever it may be. The coach(es), teachers and the program revolves around a solid priority for God, fun and competitiveness. The coaches were available to me, but at the same time they taught me that I am responsible for my own abilities. That no one else but myself should want it more in order for me to get better. No one told me I had to go outside my apartment and bump a ball 100 times. No one told me I was required to wake up at 5:00 am to go to workout. The coaches helped me understand that they will be there for me and help me, but first and foremost I need to find that drive and passion within myself. In this way, they instilled a sense of responsibility and leadership. They have also prioritized the fun part of playing. Sports is not a necessity of life, and yet we're drawn to sacrificing so much of our time to play these "games". YISS has taught me to enjoy the game and not see even the tedious aspects of practice as a burden, but to think of it as an opportunity to better the game and better the play so that the competition and the game itself will become higher level and more fun. I learned to never settle. I can acknowledge my progress and the achievements, but that shouldn't make me complacent, it should make me hunger to work even harder. These lessons I've learned as an athlete at YISS extends into my academics (more so now then before), and my lifestyle. What I've established as my foundation is to ultimately glorify God, but also to enjoy the process and enjoy what the process produces.
With this foundation, playing collegiate was a whole new world. People hold you accountable to do your part. There's a more technical urgency in order to compete. The strategy and active analysis mid-game has become even more crucial. Playing collegiate has taught me to be more competitive and the need to put effort beyond season and beyond practice alone. But also, collegiate volleyball has taught me to be mentally sound. The pace of play is very quick, the opponents are taller, stronger and smarter and so, there's an aspect of always having to find a way to better the ball. There's no time to dwell in your past mistakes. You need to move on and focus on the ball in front of you. To be able to play with guys who are experienced and understands what they need to do and then to combine all our roles together and succeed is a great feeling. I'm very excited to see how this season turns out. So while the road to get to where I am was long, the road to where I can be is longer. Everyday is another day to become better than the day before.
KAIAC 50 Anniversary team