A New Season, A New Team, A New Leader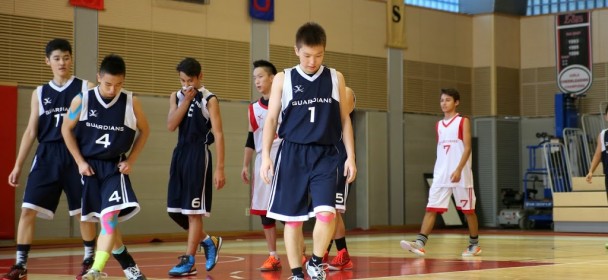 By: Josh Kim
The YISS Varsity Boys' Volleyball team left behind a season of hitting rock bottom and came out this season with high hopes of rising above to the occasion. In order to bring about greater success several players stepped up in their role on the team, one of them being current junior captain, Misheel Bayarsaikhan who has been playing volleyball since his freshmen year and leads the team by example. I had the chance of interviewing him and witnessing the player as well as leadership aspect that Misheel brings onto the team.
Q: What are some obstacles or some difficulties of being a junior captain?
A: To have the pressure of being the one that the team will look up to. To manage my time wisely, so that I do not let academics affect my athletic performances.
Q: Who is your role model for volleyball and why?
A: Tatsumi Himoto,a former varsity player, is my role model because he loved the sport more than anyone else.
Q: How is the team this season as compared to last year's? What makes this team unique from any other volleyball teams?
A: This team is different to last year in the sense that everyone on the team enjoys playing volleyball. Our team has a sense of brotherhood.
Q: What is the most important aspect for this team and for volleyball and why?
A: The most important aspect for this team is to keep on going no matter what and keep on striving no matter what the results we get.
Q: Do you have a habit during games or have a pregame tradition you always do?
A: I always wash my hand before game, just for the feel of the ball.
Q: What do you hope for this season?
A: I just hope to not have regrets by the end of the season, and have enjoyed playing all the games.
Q: There are two seniors on the team. What do they mean to you, and how is there absence for next season going to affect the team?
A: They are my mental support and it feels reassuring to have them as seniors. I am worried and excited at the same time about the team next year without the current seniors. They are like my older brothers.
Q: Do you have a favorite sports quote or any words you want to share with underclassmen who will continue to play after you graduate?
A: In volleyball, the game is not over until the ball drops.
Q: What do you think of the coaches? What do they mean to you?
A: Mr. Mooi and Mr. Walker mean a big part of my volleyball career because they have so much trust in the team. Mr. Mooi was there when I first began playing volleyball, and he motivates me to play better every time I step into the gym.
Q: Why are you passionate about playing volleyball?
A: I am passionate about playing volleyball because it feels so darn good to play as a team. Also, many people have doubted my abilities in volleyball, and that is why I want to prove them wrong.
Q: What is your favorite skill in volleyball and why? (Digging, spiking, serving, setting, etc)
A: Spiking is the best because as a short person, it feels good to spike the ball past blockers who are taller than me.
Q: How are the underclassmen of the team and what do they mean to you?
A: They are one of the most hard-working underclassmen players I have seen. I'm really excited to what they would bring this year and the years after this season. The sky is their limit. Alongside Misheel's exemplary characteristics, the team this year definitely shows a great amount of cohesiveness as well as success as they hold a 10-14 record this season. The varsity boys' volleyball team has dug themselves out of a defeating season and has been proving themselves through each and every game that comes their way. The team shows a strong sense of unity and passion for one another and the sport. It is no question that Misheel had contributed to such successes, and so, as they reach the middle of their season, this new season most definitely places a higher standard on this new team led by new leaders.
Similar Articles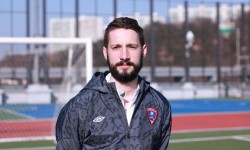 We all know him as 'that bearded art teacher'. However, once the bell rings at 3:10 he transforms into 'the
Read More