Sports Report, March 29, 2016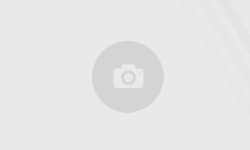 Yoyoyo. This is Coach Hale coming at you… with another edition of the sports report.
The girls' soccer team faced Osan Wednesday and Humphreys on Thursday before the break. Osan was a huge game and would sort out some of the struggle for the top spot in the conference. The girls fought hard in a back and forth matchup and held on for the 3-2 victory. The girls followed up that great performance with a 5-1 rout of Humphreys to solidify their place at the top of the league with 15 points. Congrats girls!
The boys also won a hotly contested match on Wednesday against Osan 3-2. The YISS Boys Varsity Soccer hosted HHS on Thursday March 17th. Terry Lee, playing in his comfortable left striker position got the scoring started 6 minutes in and added another one a minute later to put the boys up 2 -0. Jordan Hudson added a late 1st half goal to put the boys up 3-0 heading into halftime. Shutaro Hatsumi and Chinu Kang added 2nd half goals to increase the lead to 5-0. Freshman Mishal Al- Ghamdi scored his first career YISS goal late in the game on a PK. Hopefully this will be the first of many to come for the talented freshman who has a strong deception game.
This week the teams take on Chadwick and home tomorrow and travel to Daegu and Humphreys over the weekend. Let's go Guardians! This has been Coach Hale…and…I'm…OUT.